We here at Jaffe & Neale are always happy to recommend our favourite reads. Here are our picks for this Christmas and New Year.
The Secret Life of Cows, Rosamund Young, £9.99

This is a must read for the whole human race. The simplicity of the message is deceptive as the message behind this book could save the planet. Rosamund Young is an important commentator on modern farming techniques and man's inhumanity to creatures.
The Things You Can See Only When You Slow Down: How to be Calm in a Busy World, Haemin Sunim, Chi-Young Kim, £9.99
Written by a Buddhist monk, this guide to mindfulness and slowing down in a busy world is ideal for finding some calm over the festive period.
The Lost Words: A Spell Book, Robert Macfarlane, Jackie Morris, £20.00
The Lost Words is one of the most beautiful books of the year, for children and adults, a symphony to the wonders of the natural world, and a stand against the disappearance of wild childhood.
The Seabird's Cry: The Lives and Loves of Puffins, Gannets and Other Ocean Voyagers, Adam Nicolson, Kate Boxer, £16.99
A fascinating and gritty look into the lives of ten sea birds, with beautiful illustrations throughout.
Life in the Garden, Penelope Lively, £14.99
This memoir from Penelope Lively explores the gardens that have shaped her life, from the real ones she played in as a child, to the fictional ones from Manderlay to Alice's Wonderland. A beautiful exploration of the joy of gardening.
A New Map of Wonders, Caspar Henderson, £20.00
Caspar Henderson is a wonderful polymath. He writes about Stars, Star wars and starlings with an intoxicating and contagious joy. This collection of knowledge and information about our universe is a feat of outstanding skill. You even learn what happened to astronaut John Glenn's urine.
If I Could Tell You Just One Thing…: Encounters with Remarkable People and Their Most Valuable Advice, Richard Reed, Samuel Kerr, 16.99
An inspirational book offering adventures in advice from some of the world's most remarkable people. Such a simple idea so cleverly explained.
Books That Changed History: From the Art of War to Anne Frank's Diary, Foreword by James Naughtie, £20.00
A wonderfully illustrated and fascinating book. A must for any household that loves books or quizzes
Silence: In the Age of Noise, Erling Kagge £9.99
A breath taking and inspiring little book that teaches a big lesson – how to find silence in din of modern life. Charming and quietly life-changing. Kagge is a publisher, adventurer and philosopher. His book takes you round the world and into your soul to seek true silence.
Talking to My Daughter About the Economy, Yanis Varoufakis, £14.99
Answering the question posed by his daughter 'Why is there so much inequality?', the unique voice of Varoufakis gives an accessible account of the current economic climate. With clear explanations, Varoufakis helps to make sense of a troubling world while inspiring us to make it a better one.
Private Eye Annual 2017, £9.99
The year wouldn't be the same without Hislop et al casting their sardonic eyes over our times.
Lonely Planet's Where To Go When, £19.99
This beautiful book lives up to Lonely Planet's usual spectacular quality, providing travel ideas for every month of the year. Perfect for constant traveller in your life.
Good Night Stories for Rebel Girls, Elena Favilli, Francesca Cavallo, £20.00
Filled to the brim with tales of women who defied the odds to become role models and leaders. A beautifully produced book perfect for little girls who are tiring of princesses.
Bletchley Park Brainteasers, 12.99
Would you love to master Morse code? Could you have outsmarted an enigma machine? Dive in, put your mental agility to the test and discover: Would Bletchley Park have recruited YOU?
Making of Chipping Norton: A Guide to its Buildings and History to 1750, Janice Cliffe, Adrienne Rosen, 16.99
Yet more treasures of Chipping Norton are unearthed in the meticulously researched book. Janice Cliffe's walking section will have you out in all weathers to find the hidden gems.
The Christmas Chronicles: Notes, stories & 100 essential recipes for midwinter, Nigel Slater £26.00
Nigel Slater writes poetically and movingly about his favourite season, combining festive recipes with stories, folktales and memoir. This is a perfect winter book to curl up with next to the fire.
The Choice: Embrace the possible, Edith Eger, £14.99
Edith Eger writes powerfully about her experiences as an inmate at Auschwitz, combining warmth, compassion and wisdom in this book about the human capacity to heal.
The Secret Gardeners: Britain's Creatives Reveal Their Private Sanctuaries, Victoria Summerley, Hugo Rittson Thomas, £30.00
A captivating photographic portrait of the private gardens of 25 of the UKs foremost artists, designers, actors, producers, composers, playwrights, sculptors and musicians. A coffee table book at its best.
Britain's 100 Best Railway Stations, Simon Jenkins, £25.00
Simon Jenkins has travelled the length and breadth of Great Britain, from Waterloo to Wemyss Bay, Betws-y-Coed to Beverley, to select his hundred best railway stations. He blends his usual insight and authority with his personal reflections and experiences.
The Paper Time Machine: Colouring the Past, Wolfgang Wild, Jordan Lloyd, £30.00
This book brings the past to life through extraordinary black and white photographs, that have been painstakingly reconstructed in colour.  Signed copies available
Doughnut Economics: Seven Ways to Think Like a 21st-Century Economist, Kate Raworth, £20.00
Oxford academic Kate Raworth sets forward a new bold 'doughnut-shaped' economic model which promises to reframe and redraw the future of economics for a new generation.
IQ, Joe Ide, £8.99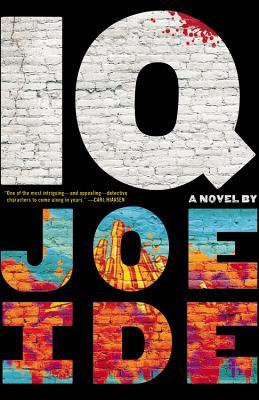 A South-Central Los Angeles crime novel with a twenty first century Conan Doyle feel. Isiah Quintabe is a twenty-six-year-old African American but he has a Holmes' like mind and makes a living from spotting what all the other detectives miss. This will be a series to relish.
To Die in Spring, Ralf Rothmann, Shaun Whiteside, £12.99
Patrick's favourite book of the year. 2 seventeen year olds are drafted to the SS in 1944 to fight on the Eastern Front. Rothmann's prose gives you a steadycam view of their travails and hopes. A gem.
Ascent, Sir Chris Bonington, £20.00
This autobiography charts Sir Chris Bonnington's life and obsession with the outdoors, including his time in the army and his nineteen Himalayan expeditions.
Lincoln in the Bardo, George Saunders; £18.99, Eleanor Oliphant is Completely Fine, Gail Honeyman, £12.99
The 2017 Booker Prize winner and one of the most widely-read fiction debuts of the year are both perfect fiction reads for Christmas.
Homegoing, Yaa Gyasi, £8.99; The Power, Naomi Adermann, £7.99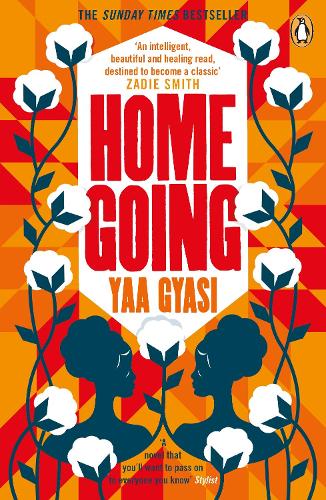 Two powerful, absorbing books from female authors which will stay with you long after you finish the final page.
Classic Ghost Stories: Spooky Tales to Read at Christmas, £12.99; Father Christmas and Me, Matt Haig, £12.99
Spooky or cosy, these Christmas stories are perfect for all the family.
Toto: The Dog-Gone Amazing Story of the Wizard of Oz, Michael Morpurgo, Emma Chichester Clark, £14.99; Another Year of Plumdog, Emma Chichester Clark, £16.99
Emma Chichester Clarke brings her signature style to these two magical canine stories,
Munich, Robert Harris; A Legacy of Spies, John le Carré both £20.00
The newest books from these two masters. Signed copies available.
Letters from the Lighthouse, Emma Carroll, Polar Bear Explorers' Club, Alex Bell, both £6.99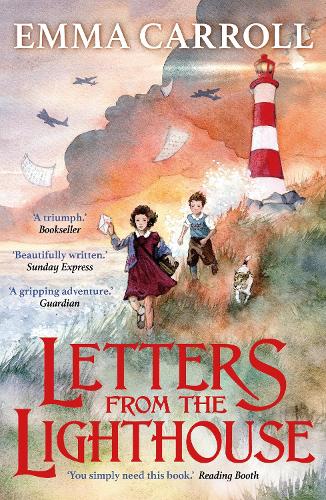 Two magical children's books full of adventure and intrigue.
A Poem for Every Day of the Year, Allie Esiri £16.99; Explorer, Katherine Rundell, £12.99
Poetry and prose perfect for young readers.
Frida Kahlo Isabel Sanchez Vegara, Eng Gee Fan, £9.99; Little Hazelnut, Anne Florence Lemasson, £10.99
Beautiful children's picture books you will want to read again and again
The Book of Dust, Philip Pullman, £20.00; Turtles All the Way Down, £14.99
Two of the best reads for teens this year; complex, thought-provoking and magical.