We have a thriving book club here at Jaffé & Neale, which meets at 6.30pm on the first Wednesday of every month in Chipping Norton. There's no membership, no charge, and no obligation to come every month, so if you like the sound of a particular book, and would like to informally discuss it over a glass of wine, we'd love to see you. Check this page for our current book titles. We also offer 10% off our book club choice in store.
We all have our own particular reading tastes, be it classical fiction, historical literature or gripping thrillers, but being a part of a book club allows us to step outside our reading comfort zone and explore other genres. Love it or hate it, there is always a discussion to be had. You never know, there may be a new favourite read among the chosen books….
Wednesday February 5th 2019 
On A Winter's Night A Traveller
by Italo Calvino
You go into a bookshop and buy If on a Winter's Night a Traveller by Italo Calvino. You like it. But alas there is a printer's error in your copy.
You take it back to the shop and get a replacement. But the replacement seems to be a totally different story. You try to track down the original book you were reading but end up with a different narrative again.
This remarkable novel leads you through many different books including a detective adventure, a romance, a satire, an erotic story, a diary and a quest. But the real hero is you, the reader.
Wednesday January 8th 2020 
Bring along your favourite read of 2019 to discuss with the group
Everyone is welcome to bring along their book of the year to discuss (with a five minute limit!). Share your literary love with the group, and perhaps you'll discover a recommendation?
Wednesday December 4th 2019 
The Bridge
by Iain Banks
The man who wakes up in the extraordinary world of a bridge has amnesia, and his doctor doesn't seem to want to cure him. Does it matter? Exploring the bridge occupies most of his days. But at night there are his dreams.
Dreams in which desperate men drive sealed carriages across barren mountains to a bizarre rendezvous; an illiterate barbarian storms an enchanted tower under a stream of verbal abuse; and broken men walk forever over bridges without end, taunted by visions of a doomed sexuality. Lying in bed unconscious after an accident wouldn't be much fun, you'd think. Oh yes? It depends who and what you've left behind.
Which is the stranger reality, day or night? Frequently hilarious and consistently disturbing, THE BRIDGE is a novel of outrageous contrasts, constructed chaos and elegant absurdities.
Wednesday November 6th 2019 
Travels with Herodotus
by Ryszard Kapuscinski
Travels with Herodotus records how Kapuscinski set out on his first forays – to India, China and Africa – with the great Greek historian constantly in his pocket. He sees Louis Armstrong in Khartoum, visits Dar-es-Salaam, arrives in Algiers in time for a coup when nothing seems to happen (but he sees the Mediterranean for the first time). At every encounter with a new culture, Kapuscinski plunges in, curious and observant, thirsting to understand its history, its thought, its people.
And he reads Herodotus so much that he often feels he is embarking on two journeys – the first his assignment as a reporter, the second following Herodotus' expeditions.
Wednesday October 2nd 2019 
All Among the Barley
by Melissa Harrison
The fields were eternal, our life the only way of things, and I would do whatever was required of me to protect it. The autumn of 1933 is the most beautiful Edie Mather can remember, though the Great War still casts a shadow over the cornfields of her beloved home, Wych Farm. When charismatic, outspoken Constance FitzAllen arrives from London to write about fading rural traditions, she takes an interest in fourteen-year-old Edie, showing her a kindness she has never known before.
But the older woman isn't quite what she seems. As harvest time approaches and pressures mount on the whole community, Edie must find a way to trust her instincts and save herself from disaster.
Wednesday September 4th 2019 
The Overstory
by Richard Powers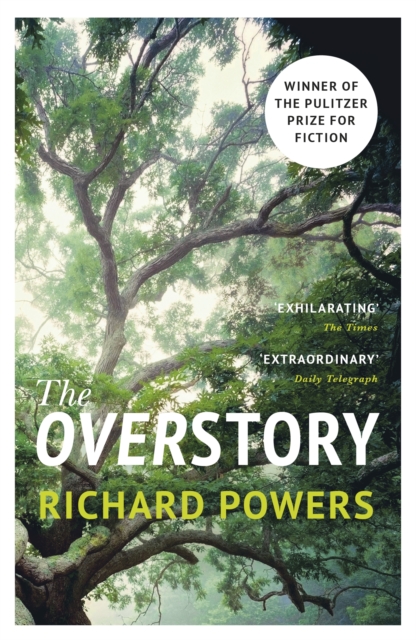 An artist inherits a hundred years of photographic portraits, all of the same doomed American chestnut. A hard-partying undergraduate in the late 1980s electrocutes herself, dies, and is sent back into life by creatures of air and light. A hearing- and speech-impaired scientist discovers that trees are communicating with one another. An Air Force crewmember in the Vietnam War is shot out of the sky, then saved by falling into a banyan. This is the story of these and five other strangers, each summoned in different ways by the natural world, who are brought together in a last stand to save it from catastrophe. 
Wednesday July 3rd 2019 
The Silence of the Girls
by Pat Barker

Shortlisted for the Women's Prize for Fiction and the Costa Novel Award, Booker-winning novelist Pat Barker imagines the untold story of the women at the heart of history's greatest epic.
There was a woman at the heart of the Trojan war whose voice has been silent – till now. Briseis was a queen until her city was destroyed. Now she is slave to Achilles, the man who butchered her husband and brothers. Trapped in a world defined by men, can she survive to become the author of her own story? Discover the greatest Greek myth of all – retold by the witness history forgot.
Wednesday June 5th 2019 
Educated
by Tara Westover

Tara Westover and her family grew up preparing for the End of Days but, according to the government, she didn't exist. She hadn't been registered for a birth certificate. She had no school records because she'd never set foot in a classroom, and no medical records because her father didn't believe in hospitals. As she grew older, her father became more radical and her brother more violent. At sixteen, Tara knew she had to leave home. In doing so she discovered both the transformative power of education, and the price she had to pay for it.
Wednesday May 1st 2019 
Norwegian by Night
by Derek B. Miller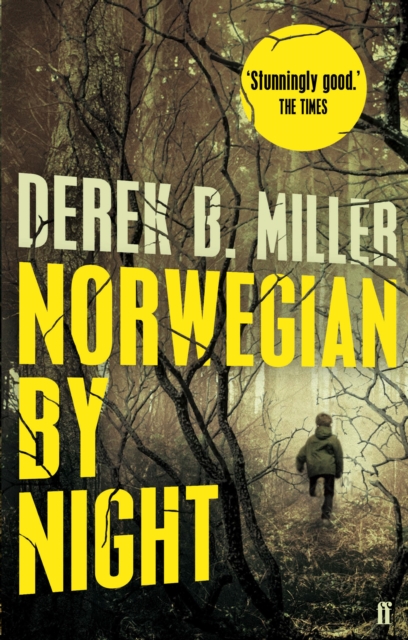 He will not admit it to Rhea and Lars – never, of course not – but Sheldon can't help but wonder what it is he's doing here… Eighty-two years old, and recently widowed, Sheldon Horowitz has grudgingly moved to Oslo, with his grand-daughter and her Norwegian husband. An ex-Marine, he talks often to the ghosts of his past – the friends he lost in the Pacific and the son who followed him into the US Army, and to his death in Vietnam.
When Sheldon witnesses the murder of a woman in his apartment complex, he rescues her six-year-old son and decides to run. Pursued by both the Balkan gang responsible for the murder, and the Norwegian police, he has to rely on training from over half a century before to try and keep the boy safe. Against a strange and foreign landscape, this unlikely couple, who can't speak the same language, start to form a bond that may just save them both.
Wednesday April 3rd 2019 
Everything Under
by Daisy Johnson
It's been sixteen years since Gretel last saw her mother, half a lifetime to forget her childhood on the canals. But a phone call will soon reunite them, and bring those wild years flooding back: the secret language that Gretel and her mother invented; the strange boy, Marcus, living on the boat that final winter; the creature said to be underwater, swimming ever closer.
In the end there will be nothing for Gretel to do but to wade deeper into their past, where family secrets and aged prophesies will all come tragically alive again. 
Wednesday March 6th 2019 
Conversations with Friends
by Sally Rooney
Frances is twenty-one years old, cool-headed and observant. A student in Dublin and an aspiring writer, at night she performs spoken word with her best friend Bobbi, who used to be her girlfriend. When they are interviewed and then befriended by Melissa, a well-known journalist who is married to Nick, an actor, they enter a world of beautiful houses, raucous dinner parties and holidays in Provence, beginning a complex menage-a-quatre.
But when Frances and Nick get unexpectedly closer, the sharply witty and emotion-averse Frances is forced to honestly confront her own vulnerabilities for the first time.
Wednesday February 6th 2019 
The Diary of a Nobody
by George Grossmith

Mr Charles Pooter is a respectable man. He has just moved into a very desirable home in Holloway with his dear wife Carrie, from where he commutes to his job of valued clerk at a reputable bank in the City. Unfortunately neither his dear friends Mr Cummings and Mr Gowing, nor the butcher, the greengrocer's boy and the Lord Mayor seem to recognise Mr Pooter's innate gentility, and his disappointing son Lupin has gone and got himself involved with a most unsuitable fiancee…
George and Weedon Grossmith's comic novel, perfectly illustrated by Weedon, is a glorious, affectionate caricature of the English middle-class at the end of nineteenth century.
*Tuesday* January 8th 2019
Memento Mori
by Muriel Spark 
*Please note that the date for the January book club has changed to Tuesday 8th*
Remember you must die. Dame Lettie Colston is the first of her circle to receive insinuating anonymous phone calls. Neither she, nor her friends, wish to be reminded of their mortality, and their geriatric feathers are thoroughly ruffled.
As the caller's activities become more widespread, old secrets are dusted off, exposing post and present duplicities, self-deception and blackmail. Nobody is above suspicion. Witty, poignant and wickedly hilarious, Memento Mori may ostensibly concern death, but it is a book which leaves one relishing life all the more.
Wednesday December 5th 2018
Sing, Unburied, Sing
by Jesmyn Ward
"Sing, Unburied, Sing" examines the ugly truths at the heart of the American story and the power – and limitations – of family bonds. Jojo is thirteen years old and trying to understand what it means to be a man. His mother, Leonie, is in constant conflict with herself and those around her.
She is black and her children's father is white. Embattled in ways that reflect the brutal reality of her circumstances, she wants to be a better mother, but can't put her children above her own needs, especially her drug use. When the children's father is released from prison, Leonie packs her kids and a friend into her car and drives north to the heart of Mississippi and Parchman Farm, the State Penitentiary.
At Parchman, there is another boy, the ghost of a dead inmate who carries all of the ugly history of the South with him in his wandering. He too has something to teach Jojo about fathers and sons, about legacies, about violence, about love. Rich with Ward's distinctive, lyrical language, Sing, Unburied, Sing brings the archetypal road novel into rural twenty-first century America.
Wednesday November 7th 2018
Devil's Day
by Andrew Michael Hurley
After the blizzard of a century ago, it was weeks before anyone got in or out. By that time, what had happened there, what the Devil had done, was already fable. Devil's Day is a day for children now, of course.
A tradition it's easy to mock, from the outside. But it's important to remember why we do what we do. It's important to know what our grandfathers have passed down to us.
Because it's hard to understand, if you're not from the valley, how this place is in your blood. That's why I came back, with Kat; it wasn't just because the Gaffer was dead. Though that year we may have let the Devil in after all .
Wednesday October 3rd 2018
The Peculiar Life of a Lonely Postman,
by Denis Theriault
Secretly steaming open envelopes and reading the letters inside, Bilodo has found an escape from his lonely and routine life as a postman. When one day he comes across a mysterious letter containing a single haiku, he finds himself avidly caught up in the relationship between a long-distance couple who write to each other using only beautiful poetry. He feasts on their words, vicariously living a life for which he longs.
But it will only be a matter of time before his world comes crashing down around him.
Wednesday September 12th 2018
Sapiens – A Brief History of Humankind,
by Yuval Noah Harari
Planet Earth is 4.5 billion years old. In just a fraction of that time, one species among countless others has conquered it. Us.
We are the most advanced and most destructive animals ever to have lived. What makes us brilliant? What makes us deadly? What makes us Sapiens? In this bold and provocative book, Yuval Noah Harari explores who we are, how we got here and where we're going. Sapiens is a thrilling account of humankind's extraordinary history – from the Stone Age to the Silicon Age – and our journey from insignificant apes to rulers of the world 'It tackles the biggest questions of history and of the modern world, and it is written in unforgettably vivid language.
No Book Club August 2018
Wednesday July 4th 2018
Hag-Seed, by Margaret Atwood
LONGLISTED FOR THE BAILEYS WOMEN'S PRIZE FOR FICTION 2017
Felix is at the top of his game as Artistic Director of the Makeshiweg Theatre Festival. His productions have amazed and confounded. Now he's staging a Tempest like no other.
It will boost his reputation. It will heal emotional wounds. Or that was the plan.
Instead, after an act of unforeseen treachery, Felix is living in exile in a backwoods hovel, haunted by memories of his beloved lost daughter, Miranda. Also brewing revenge. After twelve years, revenge finally arrives in the shape of a theatre course at a nearby prison.
Here, Felix and his inmate actors will put on his Tempest and snare the traitors who destroyed him. It's magic! But will it remake Felix as his enemies fall?
Wednesday June 6th 2018
Exit West, by Mohsin Hamid
SHORTLISTED FOR THE MAN BOOKER PRIZE 2017
ONE OF BARACK OBAMA's TOP TEN BOOKS OF 2017
This is Nadia. She is fiercely independent with an excellent sense of humour and a love of smoking alone on her balcony late at night.
This is Saeed. He is sweet and shy and kind to strangers. He also has a balcony but he uses his for star-gazing.
This is their story: a love story, but also a story about how we live now and how we might live tomorrow. Saeed and Nadia are falling in love, and their city is falling apart. Here is a world in crisis and two human beings travelling through it.
Exit West is a heartfelt and radical act of hope – a novel to restore your faith in humanity and in the power of imagination.
Wednesday May 2nd 2018
Reservoir 13, by Jon McGregor
WINNER OF THE 2017 COSTA NOVEL AWARD
A GUARDIAN BOOK OF THE YEAR
AN FT BOOK OF THE YEAR
A TELEGRAPH BOOK OF THE YEAR
From the award-winning author of "If Nobody Speaks of Remarkable Things", "Reservoir 13" tells the story of many lives haunted by one family's loss. Midwinter in the early years of this century.
A teenage girl on holiday has gone missing in the hills at the heart of England. The villagers are called up to join the search, fanning out across the moors as the police set up roadblocks and a crowd of news reporters descends on their usually quiet home. Meanwhile, there is work that must still be done: cows milked, fences repaired, stone cut, pints poured, beds made, sermons written, a pantomime rehearsed.
The search for the missing girl goes on, but so does everyday life. As it must. An extraordinary novel of cumulative power and grace, Reservoir 13 explores the rhythms of the natural world and the repeated human gift for violence, unfolding over thirteen years as the aftershocks of a stranger's tragedy refuse to subside.
We do hope that you can join us; for more information you can call us on 01608 641033 or email us at info@jaffeandneale.co.uk for our Chipping Norton branch.
Or you can call 01451 83200 or email stow@jaffeandneale.co.uk for our Stow-on-the-wold branch.