We have a thriving book club here at Jaffé & Neale, which meets at 6.30pm on the last Wednesday of every month in Stow-on-the-Wold. There's no membership, no charge, and no obligation to come every month, so if you like the sound of a particular book, and would like to informally discuss it over a glass of wine, we'd love to see you. Check this page for our current book titles. We also offer 10% off our book club choice in store.
We all have our own particular reading tastes, be it classical fiction, historical literature or gripping thrillers, but being a part of a book club allows us to step outside our reading comfort zone and explore other genres. Love it or hate it, there is always a discussion to be had. You never know, there may be a new favourite read among the chosen books….
Wednesday October 30th 2019 
The Wisdom of Psychopaths
by Kevin Dutton

Psychopath. No sooner is the word out than images of murderers, rapists, suicide bombers and gangsters flash across our minds. But unlike their box-office counterparts, not all psychopaths are violent, or even criminal.
Far from it. In fact, they have a lot of good things going for them. Psychopaths are fearless, confident, charismatic, ruthless and focused – qualities tailor-made for success in twenty-first-century society.
In this groundbreaking adventure into the world of psychopaths, renowned psychologist Kevin Dutton reveals a shocking truth: beneath the hype and the popular characterisation, psychopaths have something to teach us.
Wednesday September 25th 2019 
So Long, See You Tomorrow
by William Maxwell
In rural Illinois two tenant farmers share much, finally too much, until jealously leads to murder and suicide. A tenuous friendship between lonely teenagers – the narrator, whose mother has died young, and Cletus Smith, the troubled witness to his parent's misery – is shattered. After the murder and upheavals that follow, the boys never speak again.
Fifty years on, the narrator attempts a reconstruction of those devastating events and the atonement of a lifetime's regret.
Wednesday August 28th 2019 
Mothering Sunday
by Graham Swift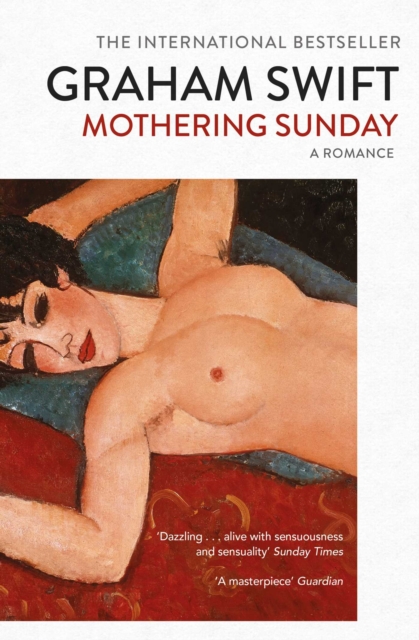 It is March 30th 1924. It is Mothering Sunday. How will Jane Fairchild, orphan and housemaid, occupy her time when she has no mother to visit? How, shaped by the events of this never to be forgotten day, will her future unfold? Beginning with an intimate assignation and opening to embrace decades, Mothering Sunday has at its heart both the story of a life and the life that stories can magically contain.
Constantly surprising, joyously sensual and deeply moving, it is Graham Swift at his thrilling best.
Wednesday July 24th 2019 
Jeeves and the King of Clubs
by Ben Schott

Treason is afoot in the highest social circles. The very security of the nation is in peril. Jeeves, it transpires, has long been an agent of British Intelligence, but now His Majesty's Government must turn to the one man who can help . . . Bertie Wooster.
In this magnificent new homage to P. G. Wodehouse, Ben Schott leads Jeeves and Wooster on an uproarious adventure of espionage through the secret corridors of Whitehall, the sunlit lawns of Brinkley Court, and the private clubs of St James's.
Wednesday June 26th 2019 
All Among the Barley
by Melissa Harrison

The fields were eternal, our life the only way of things, and I would do whatever was required of me to protect it. The autumn of 1933 is the most beautiful Edie Mather can remember, though the Great War still casts a shadow over the cornfields of her beloved home, Wych Farm. When charismatic, outspoken Constance FitzAllen arrives from London to write about fading rural traditions, she takes an interest in fourteen-year-old Edie, showing her a kindness she has never known before.
But the older woman isn't quite what she seems. As harvest time approaches and pressures mount on the whole community, Edie must find a way to trust her instincts and save herself from disaster.